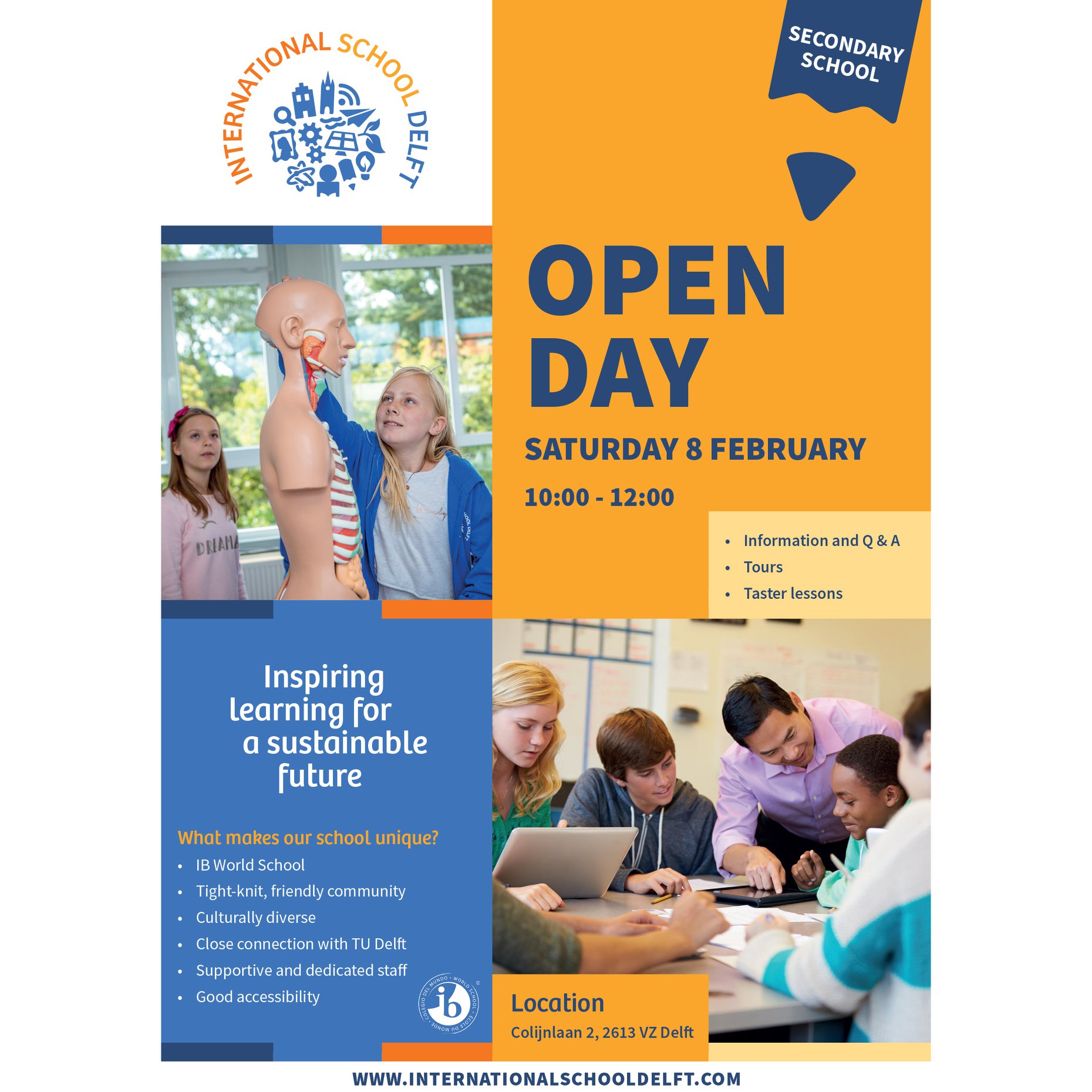 This Saturday, on February 8 from 10-12, ISD secondary will be opening its doors for its first ever Open Day. As from 10:00 our Director Jaap Mos will be welcoming students and parents at the door. You will then have the opportunity to take a student guided tour around the school, partake in taster lessons, ask questions to our administration/admissions, and enjoy some refreshments, all at your own leisure.
At 10:30 and 11:30 there will be a 15 minute presentation on the MYP programme as well as the development of ISD. At 12:00 noon, the event will end.

The open day will offer a great opportunity to get a feeling of the ISD secondary school, its facilities and programme, meet staff and ask all questions you might have. Registration for the event is not necessary, so please drop in and have a look.

We look forward to welcoming all of you to our school!