Inspiring learning
for a sustainable future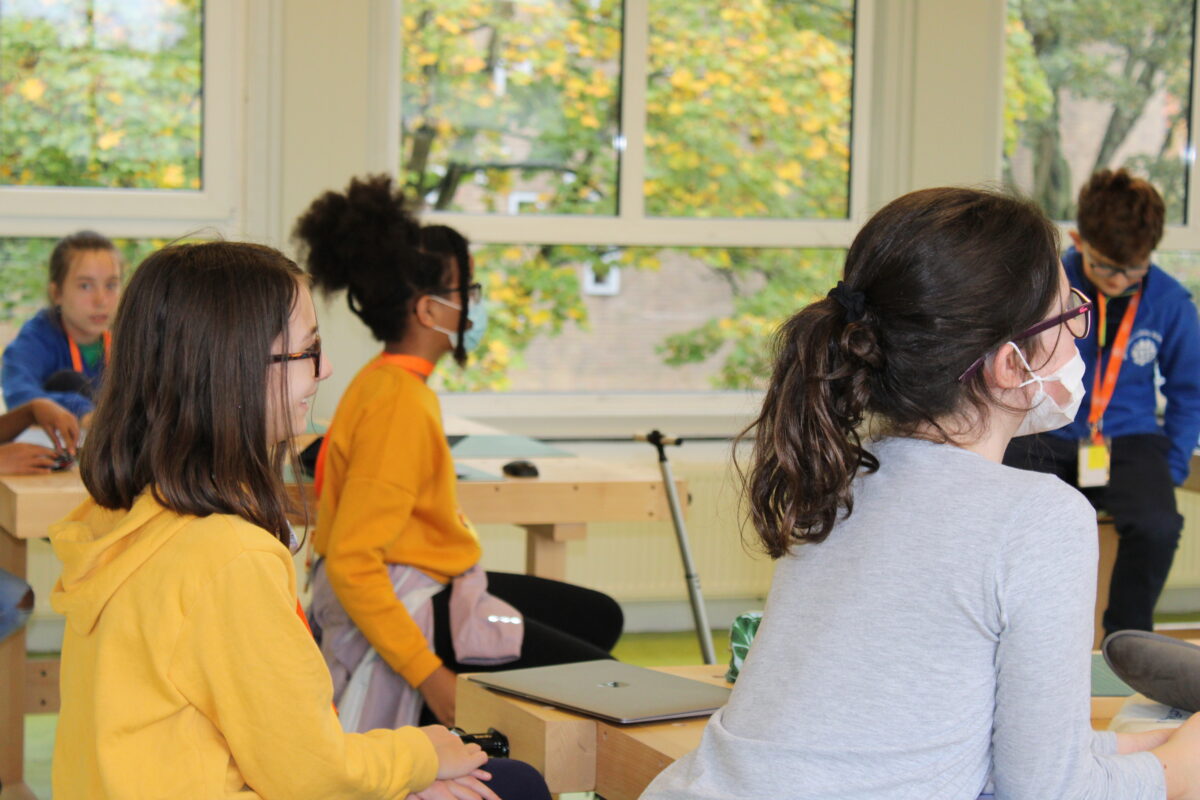 One of the reasons why we chose to settle in Delft, and have stayed longer in the Netherlands than initially planned, was because of the ISD schools. My two daughters have attended both primary and secondary since 2016 and are thriving under the tutelage of the dedicated, enthusiastic and innovative teaching team. I'm a huge believer in innovation and a modern-approach to learning, and ISD offers that in so many ways. I love how they work closely with Delft University (and others in the UK) offering young students an insight into the wonders of higher education. The schools are hugely inclusive and a large part of the community, meaning that parents are often encouraged to share their own skills and experiences – from authors visiting for World Book Day, international events and plenty of extra-curricular activities. ISD is a friendly, encouraging environment, not just for students but for parents too. I'm excited for the future of my two children, because I know that schools like ISD ARE the future.
Natali Simmonds – ISD parent
ISD is a very supportive and friendly school. The students and teachers are very supportive and friendly and fun. The lessons we learn in ISD are very relevant and connect with real world problems. We learn very interesting things throughout the Unit.  – Nainshree
The learning at ISD is fun, we do lots of interesting experiments in science. We learn problem solving skills. – Valentina
The after school activities in ISD help students find their interests. The school is supportive, open, friendly and includes everyone.  – Sara
I think that ISD is a very good school to be because all students respect each other, and nobody is bullying anyone. All the teachers are nice and the students too. – Temelko
In our experience in ISD Primary and Secondary, the school offers a truly international environment. It is exceptional how ISD capitalizes on the fact that students and staff come from different countries and cultures – the school offers an environment in which students discuss their perspectives, discover the background of each other's traditions, and discuss the wealth of perspectives rooted in this diversity.
Another aspect of ISD that we deeply value is education in the inquiry-based IB system. Its orientation towards critical thinking, analysis of information and deep understanding rather than memorization teaches young people the critical skills of the future of work. The way that the subjects are discussed and 'discovered'and the projects that students work on help them develop both the independence in their work and the ability to work with teams within and beyond their direct school environment – running projects with organizations like the Technical university of Delft and with elderly homes, for example.
Our children very much enjoy the school! So do we!
Aleksandra Wrobel – ISD parent